CHANCE TO WIN EXCITING CASH PRIZES ⚬ CHANCE TO WIN EXCITING CASH PRIZES ⚬ CHANCE TO WIN EXCITING CASH PRIZES ⚬ CHANCE TO WIN EXCITING CASH PRIZES ⚬ CHANCE TO WIN EXCITING CASH PRIZES ⚬ CHANCE TO WIN EXCITING CASH PRIZES ⚬ CHANCE TO WIN EXCITING CASH PRIZES ⚬ CHANCE TO WIN EXCITING CASH PRIZES
FairGaze in collaboration with UNIC
(United Nations Information Centre for India and Bhutan)
Upcoming FairGaze MUNs
FairGaze MUN Past Events
FairGaze MUN - Leading Educationists' Favourite
Dr. V. Bindhu
Principal, Hosur Public School
Ms. Moonika Shakti Ratanparj
Principal, MIT VGS, Sangli
Dr. A.P. Jayaraman
Chairman of the National Centre for Science Communicators
Dr. Priti Shrimal
Principal, Billabong High International School
Mr. Biju Easo
COO, Lighthouse Learning (K12 Schools)
Brig MG Jacob (Retd)
Principal Tashi Namgyal Academy
Dr. Karunakaran Kulandaivelu
Managing Director, Hosur Public School
Mr. Vividh Gupta
Principal, Bal Bhavan Public School
Mr. Balwinder Singh
Principal/ City Co-ordinator (CBSE) Kanpur & Unnao
Dr. Stanzin Dawa
Principal, Lamdon Model Sr. Sec. School
Ms. Jyoti Arora
Principal, Delhi World Public School
Mr. Ivan Muniz Rothgiesser
Director - ACCEDU: Action For Education
Dr. Rachna Pant
Director, Ramjas School, RK Puram
Associate Schools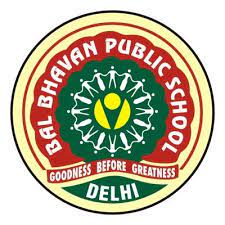 Bal Bhavan Public School
Mayur Vihar Ph II, Delhi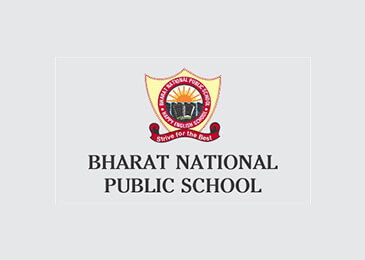 Bharat National Public School
Karkardooma, Delhi
Bridging Gaps Between Youth
Become Empathetic Global Citizens by learning and showcasing ideas through MUN Orientation
FairGaze MUN competition in India is one of the largest organizations to stimulate the United Nations. The MUN conferences in India usually draw thousands of students from various schools to address current global issues.
---
FairGaze MUN Competition: Putting the Spotlight on You
Our hands-on, experiential learning MUN workshop in India enables students to convey and discuss a range of issues concerning their assigned country. Through these experiences, the students can gain exceptional life skills.
Benefits of joining MUN competition-
Become a Leader : Through experience, participants gain self-assurance and leadership abilities. You can hone various skills like research, public speaking, negotiation, teamwork, and writing abilities in a controlled setting.
Public Speaking : Get an opportunity to overcome your fear of public speaking because the MUN competition in India fosters participants' personal development and boosts their confidence.
Networking : MUN orientation is a gathering of many ethnicities from different cities of India or the entire world for a few days. Through this chance, you will meet new people. You get the opportunity to deepen your friendship while soaking up the new location.
Diplomacy and international issues: MUN conferences in India help each participant learn how current international organizations function and how they contribute to resolving current global problems.
Expand Your Knowledge: MUN workshop enables all participants to grasp global issues, and their input may help to find solutions to the issues affecting our globe today. Students can widen their knowledge of the international problems.
Develop Your Resume: Leverage your MUN experience and network to enrol into reputed colleges and establish your careers. The skills gained from the MUN competition will add to your experiences in real life. You can also develop a network of alumni from your MUN workshop and individuals you have met at the conferences.
Have Fun: MUN competition in India is organized every year to allow students to have a good time with people they have just met. Students can have a wide variety of exposure through different extracurricular activities organized throughout the event.
---
FairGaze MUN: Leading Students to Build Life Skills
FairGaze MUN workshop provides experiential learning programmes through which students can practise their negotiation, critical thinking, communication, public speaking, writing, and research abilities.
You can gain an understanding of different points of view, experience the difficulties of negotiation, see the benefits of cooperation, expand your worldview, and learn about the human side of international relations and diplomacy through these experiences—during preparation in committee sessions and workshops.
Take advantage of simulated procedural procedures developed by our organizers and cultural milieu, where you can interact with students from diverse backgrounds
Your Pathway to Cultural Connection and Personality Development
Join the FairGaze MUN for an experience of a lifetime.