CHANCE TO WIN EXCITING CASH PRIZES ⚬ CHANCE TO WIN EXCITING CASH PRIZES ⚬ CHANCE TO WIN EXCITING CASH PRIZES ⚬ CHANCE TO WIN EXCITING CASH PRIZES ⚬ CHANCE TO WIN EXCITING CASH PRIZES ⚬ CHANCE TO WIN EXCITING CASH PRIZES ⚬ CHANCE TO WIN EXCITING CASH PRIZES ⚬ CHANCE TO WIN EXCITING CASH PRIZES
---
National Model United Nations
The Secretariat is thrilled to announce the upcoming FairGaze Model United Nations (National level), a highly anticipated event organized by FairGaze in collaboration with the United Nations Information Centre for India & Bhutan. Model United Nations (MUN) conferences are renowned simulations of the United Nations system, meticulously designed and extensively researched. During these conferences, participants, known as delegates, assume the roles of diplomats representing various countries and engage in deliberations on pressing international challenges. The discussions adhere to the procedures and protocols followed by the United Nations, ensuring an authentic experience.
MUN conferences have proven to be incredibly effective in nurturing essential skills such as public speaking, effective communication, in-depth research on topics, negotiation tactics, and networking abilities.
Mark your calendars for the upcoming FairGaze Model United Nations conference at the National level, scheduled to take place on August 26th, 2022. With participation expected from hundreds of delegates nationwide, this year's event promises to surpass all previous editions in terms of quality and impact.
The Criteria to participate in National FairGaze MUN:
A. Registration Fee - Rs. 1950/- (For Freshers/ beginners)
B. Registration Fee – Rs.999/- (Experienced MUN delegates)
- A student must have participated in at least two school-level Model United Nations OR one FairGaze Model United Nations OR in UNIC-approved Model United Nations. (certificate/s need to be submitted while registering for National FairGaze Model United Nations)
- The winners (Best Delegate, High Commendation, and Special Mention) of any Model United Nations (besides FairGaze MUN) are eligible to participate.
- The delegates who participated in FairGaze regional MUNs (other than the winners and top 20 delegates) are eligible to participate.
- The students referred by collaborations and associates can participate.
C. Free Registration
- The Best Delegates/Winners and the top 10 delegates (other than winners) of each regional FairGaze Model United Nations will get free participation.
Why to Participate
1. UN-Led Nationwide MUN
2. Increase your Worldly Knowledge
3. Help in Confidence – Building
4. Improve Analytical Skills
5. Help in developing Problem - Solving Skills
6. Learn Diplomacy
7. Improve Public Speaking Skills
8. Improve Writing & Research Skills
9. Develop Leadership Skills
---
Rewards and Awards
A. Certificate of Participation to each participant by the United Nations Information Centre for India & Bhutan (UNIC).
B. Opportunity to Publish Position Papers.
C. Free training sessions for first timers and beginners.
D. Win awards: Best Delegate, High Commendation, Special Mention, and Best Position Paper.
E. Win Cash Prizes:
1. Best Delegate - Rs. 2000/-
2. High Commendation - Rs. 1000/-
F. Cash Rewards Opportunity for Secretariat and EBs:
1. Rs 5000/- reward on successful registration of a minimum of 50 students from your connects.

Invitation from National Model United Nations
FairGaze MUN - Leading Educationists' Favourite
Dr. V. Bindhu
Principal, Hosur Public School
Ms. Moonika Shakti Ratanparj
Principal, MIT VGS, Sangli
Dr. A.P. Jayaraman
Chairman of the National Centre for Science Communicators
Dr. Priti Shrimal
Principal, Billabong High International School
Mr. Biju Easo
COO, Lighthouse Learning (K12 Schools)
Brig MG Jacob (Retd)
Principal Tashi Namgyal Academy
Dr. Karunakaran Kulandaivelu
Managing Director, Hosur Public School
Mr. Vividh Gupta
Principal, Bal Bhavan Public School
Mr. Balwinder Singh
Principal/ City Co-ordinator (CBSE) Kanpur & Unnao
Dr. Stanzin Dawa
Principal, Lamdon Model Sr. Sec. School
Ms. Jyoti Arora
Principal, Delhi World Public School
Mr. Ivan Muniz Rothgiesser
Director - ACCEDU: Action For Education
Dr. Rachna Pant
Director, Ramjas School, RK Puram
Associate Schools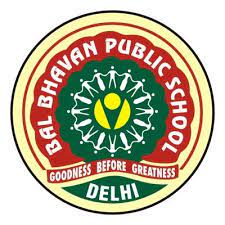 Bal Bhavan Public School
Mayur Vihar Ph II, Delhi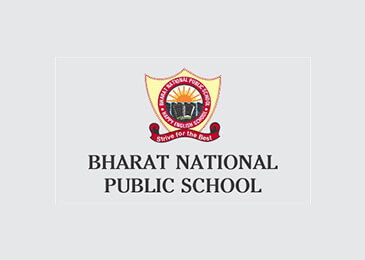 Bharat National Public School
Karkardooma, Delhi