HPS FairGaze MUN 2.0
HPS FairGaze MUN 2.0 will be conducted on 11th December 2021. It is organised by Hosur Public School, Tamil Nadu.
HPS FairGaze MUN brings the unique advantage of the delegate deliberations being published in the media and creating a repository for future reference for the participants. HPS FairGaze MUN Conferences provide a unique opportunity to engage students in a professional, friendly and collaborative environment to develop their research, communication, and leadership skills. This will, in turn, increase their experience and knowledge of broad-based world issues and concerns, and reinforce the spirit of global citizenship. Both new and experienced participants will find it a rewarding experience.
Why to Participate
UN-Led Nationwide MUN
Increase your Worldly Knowledge
Help in Confidence – Building
Improve Analytical Skills
Help in developing Problem - Solving Skills
Learn Diplomacy
Improve Public Speaking Skills
Improve Writing & Research Skills
Develop Leadership Skills
---
Rewards and Awards
Certificate of Participation to each participant by United Nations (UNIC).
Opportunity to Publish Position Papers.
Free training sessions for first timers and beginners.
Win awards: Best Delegate, High Commendation, Special Mention, and Best Position Paper.

Invitation from HPS FairGaze MUN 2.0
Secretariat - Mr. P Sivasakthi
Secretariat - Ms. S. Sandhya

Testimonials
"
It was a great experience in MUN and as in the beginning Ms. V. Bindhu Ma'am has said MUN means fun that was completely truth as I have seen in MUN. Great interaction and learning. Our EB's are so much friendly and other delegates in the committee too. I would like to have more MUN. And it was my first time that gone so well. I secured special mention also. Wonderful and thanks to EB's also (Jigyasa Ma'am and Gauri Ma'am). Thank to FairGaze to organize this amazing MUN. Thank a lot
Aavya Vashisht Class – 6, S.D. Public School, Pitampura, Delegate of United Kingdom, UNHRC
"
I felt that the MUN experience was excellent. It taught me a lot, it developed my leadership qualities. The executive members were very friendly and explained in a well manner. The experience was new and different and taught me a lot.
Abyanth. S Class – 8, Hosur Public School, Delegate of Turkey, UNGA
"
I didn't get to experience the MUN fully because I was not present in the first session but I was still able to get some experience during the second session. The chairs were great and we had nice communication with other fellow delegates as it was my first MUN, I would like to attend more MUN in the future and I personally hope FairGaze to hold an offline MUN in Guwahati. It was a splendid experience for me!
Amman Kazi Class – 10, South Point School, Guwahati, Delegate of USA, UNGA
"
The last MUN session was very nice and motivational. I have learnt a lot of new things and I had a chance to improve my skills. Every one there were friendly to me. This made me overcome my fear and talk to them. Please do more of these.
Dhiya Sree Class – 7, Hosur Public School, Reporter, International Press
"
It was a great experience for me. Thank you all of you. And it was my first time. I really like the MUN. It was my first experience. Hope some more sessions like MUN. I will definitely Participate
Hanshika Gupta Class – 8, Sanatan Dharam Public School, Delegate of India, UNHRC
"
l liked the way the others spoke with me and the executive board helped a lot and they were friendly towards everyone....l learned a lot about Canada and Sustainable Development for 2030 agenda. Thank you Ma'am.
L. Jayashree Class – 8, Hosur Public School, Delegate of Canada, UNGA
"
It is a very wonderful experience to join MUN because we meet different people at a same time and we communicate with them and MUN also helps to know about the position of world and countries on different topics. We also meet with some big personalities. In the meeting it is a very good Opportunity and I am very glad to be a part on this MUN. Thank you
Reena Verma Class – 11, Siddharth International Public School, Delegate of India, UNCSW
"
The HPS FairGaze MUN was a really great experience. It helped me learn a lot new things about the MUN procedure, the debating skills, about different nations and development goals. The chairpersons were also very helpful regarding the debate. I look forward for these MUNs in the future.
-Sampada Tewari Class – 8, Campus School, Pantnagar, Delegate of China, UNGA
"
I had a very good MUN experience, even though it's my 4th time participating in MUN. I always learn something new every time... I had very good delegates, chair and a vice chair person.
Shree Devi. S Class – 9, Adarsh Vidya Kendra, Delegate of Canada, UNCSW
"
It was my first time and it was a good platform to understand different functions in the MUN. I like to attend more of MUN so that I can improve myself and understand the functions more. It fascinated me by seeing the other participants performing their duties so professionally.
Siddhi Samlal Class – 7, Amrita Vidyalayam, Edappally, Reporter, International Press
"
I was the journalist in IP, and it was a very vibrant and unique experience for me. We had to take an extended break of about 45 minutes, and due to that, it was very challenging to write a beat report on the committee as very few events occurred in the allotted time. Overall, it was a very educative experience for me.
Vipul Mittal Class – 9, Apeejay School, Noida, Journalist, International Press

Related Videos
Additional Orientation Session
Basic MUN Training Session
FairGaze Orientation Session
Secretariat - Mr. P Sivasakthi
Secretariat - Ms. S. Sandhya

HPS FairGaze MUN 2.0 Winners
Congratulations to all the winners of HPS FairGaze MUN 2.0
Best School Delegation
Best School Delegation
FairGaze MUN - Leading Educationists' Favourite
Dr. V. Bindhu
Principal, Hosur Public School
Ms. Moonika Shakti Ratanparj
Principal, MIT VGS, Sangli
Dr. A.P. Jayaraman
Chairman of the National Centre for Science Communicators
Dr. Priti Shrimal
Principal, Billabong High International School
Mr. Biju Easo
COO, Lighthouse Learning (K12 Schools)
Brig MG Jacob (Retd)
Principal Tashi Namgyal Academy
Dr. Karunakaran Kulandaivelu
Managing Director, Hosur Public School
Mr. Vividh Gupta
Principal, Bal Bhavan Public School
Mr. Balwinder Singh
Principal/ City Co-ordinator (CBSE) Kanpur & Unnao
Dr. Stanzin Dawa
Principal, Lamdon Model Sr. Sec. School
Ms. Jyoti Arora
Principal, Delhi World Public School
Mr. Ivan Muniz Rothgiesser
Director - ACCEDU: Action For Education
Dr. Rachna Pant
Director, Ramjas School, RK Puram
Associate Schools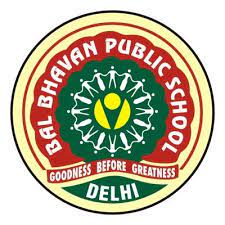 Bal Bhavan Public School
Mayur Vihar Ph II, Delhi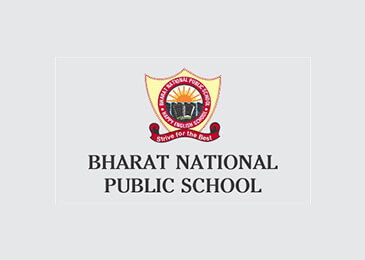 Bharat National Public School
Karkardooma, Delhi