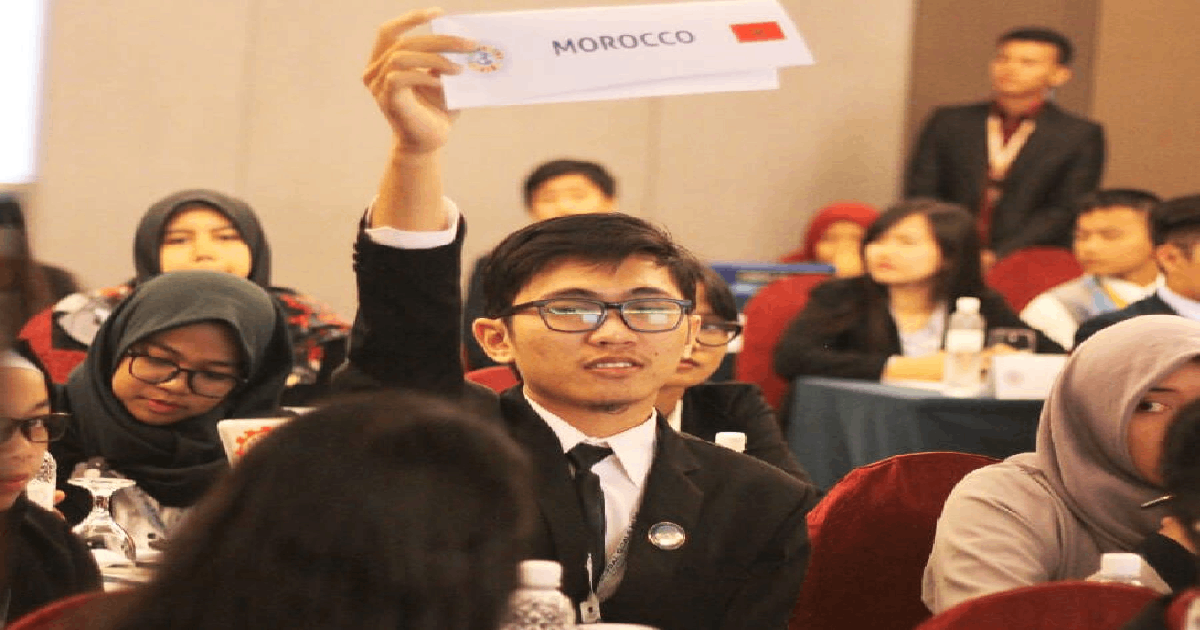 The Top Most Benefits of Joining MUN Competition in India
07-Apr-2022
Are you interested in international relations or politics or looking to enter into a club that leads to hands-on activities? Have you ever thought of joining the MUN competition in India? If not, then here are the reasons that you should join one.
What Is a Model UN?
Model United Nations is often known as MUN, or Model UN. Extracurricular activities are commonly popular among high school students and also available to middle school students and college students.
MUN competition in India stimulates UN organizations such as the united nation journal assembly, UN Security Council, and much more. Here the student acts as a delegate from their country and debates the current issues. Model United Nations was developed in the 1950s to provide students with hands-on experience in international relations and diplomacy.
Now, since you know what the model united nation is, you must wonder what the benefits of joining it are? In this article, we have discussed some of the most important benefits. read on to know more
Practical Experience in Politics, International Relations, and Current Events
MUN competition in India is one of the best extracurricular activities you can join if you are interested in international relations or politics. However, most of the time, students are only interested in these subjects because they are compelled to read about the subjects in class. There is no doubt that you can get information from books and various resources, but this is usually not an interactive experience. So, the student might get bored or lose interest in it completely.
Model united nation activities involve hanging on activities in which UN delegates or some professional delegates participate to teach you how these countries and committees work together to solve actual problems. These committees and conferences focus on current events and issues; therefore, you will learn about relevant current events debated across the world.
2 Improve Public Speaking Skills
In the MUN competition in India, you will be spending most of your time giving speeches and participating in debates with other delegates. Therefore, public speaking and debate skills are one of the most crucial life skills that can help you chart a career path. Depending on how good your public speaking skills are, you may find that you could get the job that you want in the future based on your communication skills.
3 Learn Teamwork Skills
Model UN requires teamwork, whether in research assignments or writing a position paper. It becomes more important when you have to work with other delegates to come up with solutions and negotiate with them to pass the resolution.
MUN competition in India helps the students gain experience in conflict resolution, consensus building, and negotiation. In addition, strong teamwork skills are one of the necessary parts of career-building because most HR companies are looking for students who can work together to increase the organization's productivity.
4 Introduction to Different Cultures
If you participate in the MUN competition in India, there is a possibility of meeting new people from various parts of the world. As international students participate in these competitions, they can be introduced to new cultures and friends. Moreover, you may get more information about new cities, countries, or cultures to meet students from other countries, which may broaden your horizons of the world.
Also Read: How to Win the Best Delegate Award in MUN
So, should you participate in Model UN?
Model UN is an excellent extracurricular to get involved in if you have adequate time in your schedule and are interested in international relations, politics, debate, or public speaking. It incorporates a lot of hands-on, meaningful work and maybe a powerful addition to college applications.
---