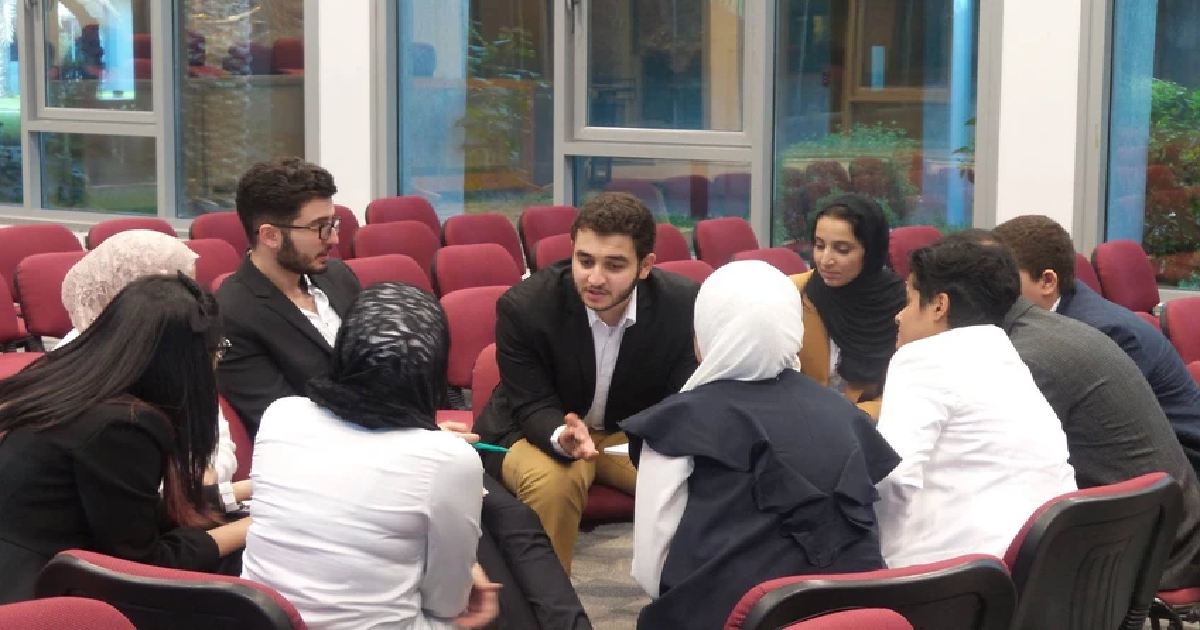 How to Successfully Negotiate in MUN Competition
20-Jul-2022
Negotiating successfully in the MUN competition in India is a skill that should be possessed by every candidate hoping to pass their resolution. When you are attending a MUN event, you should know the skills on how to deal with or talk to other delegates and how to convince and influence them around your line of thinking.
Here are some of the tips on how to prepare for MUN by conducting a successful negotiation:
1.Look out for a good opportunity
You should always look for opportunities regarding other delegates' wants and needs. Be aware of other delegates' needs-either in terms of numbers for passing their amendments or something else. This is how a negotiation works-if you see other delegates coming up short in their numbers in passing their resolution, and if you support them and do not hurt your country, you could join forces together to pass each other resolution. Take notes for each delegate, keep an eye on resolutions that align with your country's needs, and don't contradict your own. Conduct successful negotiation without losing your credibility.
2.Conduct Research
Before engaging in any discussions in MUN competition in India involves major and minor discussions. You need to take a closer look into every aspect of the conference before jumping into the discussions.
Some points to consider are:
What country do these delegates represent?
Who are their natural allies?
What problems are they having as a country?
Knowledge is a powerful thing. Prepare yourself with knowledge of both sides of any discussion or negotiation issue. It is best to conduct an in-depth study on the nations or blocs you intend to interact with. There is no more effective approach to demonstrating your point than being aware of their flaws. Never offer more than you intended to unless absolutely necessary, but it's wise to be aware of all your possibilities.
3.Patiently Listen
Actively listen to what other delegates say, even if you do not agree with their positions. In fact, you ought to be seen as an understanding delegate. Losing your temper or putting out your frustrations will get you anywhere.
4.Know Your Value
For a successful negotiation in the MUN competition in India, you should know what you are willing to offer to another candidate for their support. You should know what you are bringing to the table. Even if you think you do not have bargaining power with respect to your negotiator, then it does not mean you can operate. Even if the opponents are stronger than you, the number of delegates supporting your resolutions counts. Offer your opponent something so that they vote for your resolution, and it should also not harm your delegation or country.
Also Read: How to Write Opening Speech in Upcoming MUN Events in India
5.See Various Perspectives
You should try to look for situations from other delegates' perspectives. You should be able to observe if any of the friendships would really prove fruitful to you in terms of passing the resolutions. Would it be reasonable to ask the delegates for their support, considering their ties with other allies? Look at the broader pictures before venturing out for negotiations. When you are thinking of how to prepare for MUN, you ought to be seeing the broader perspective.
6.Responding to an Offer
Respond to an offer if the other delegate has agreed with you and is willing to offer support and vote for your country. Before jumping on the offer and thanking them for their support, take a minute to think about their offer. If the offer includes a swap or support of your bloc for something, you should be discussing these terms with your bloc. The rule of thumb is unless it is really necessary, don't act on it immediately. This is a crucial strategy if you are in a strong position and have multiple offers to consider.
---