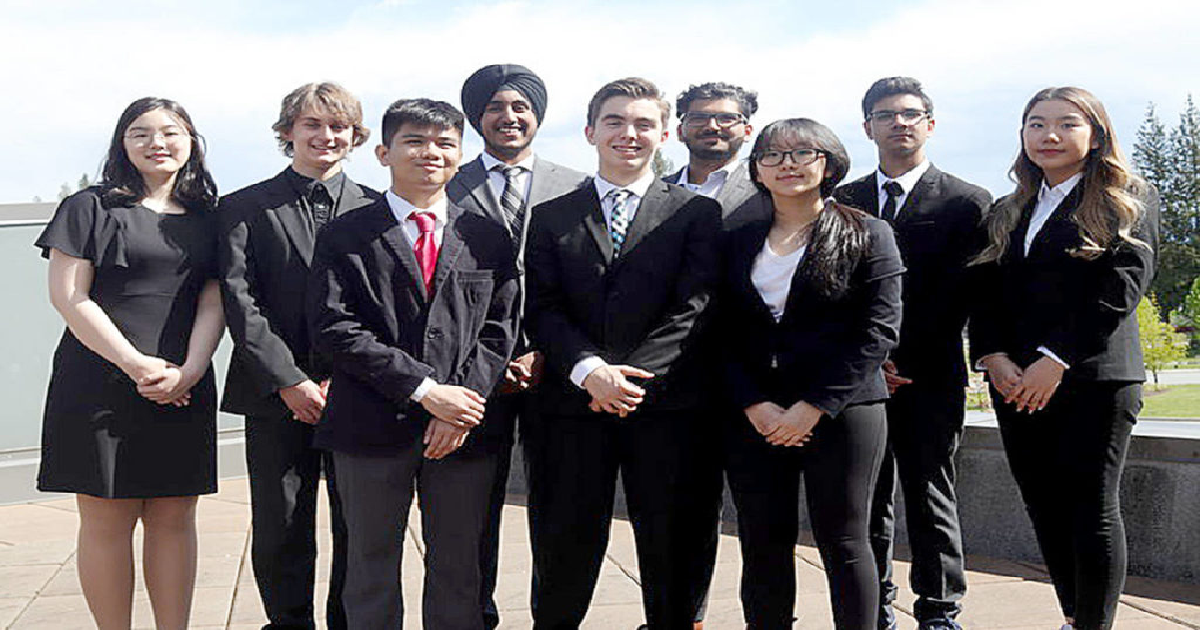 What Would be A Good Topic for High School MUN Conference?
26-Nov-2022
High School Model United Nations Conference is an academic simulation of the United Nations where students play the role of delegates representing various countries. They attempt to tackle real-world problems by utilizing the policies and viewpoints of the government they have been assigned. For instance, a student might be given to the United Kingdom and will have to tackle global issues like nuclear non-proliferation and climate change based on the perspective and policies of the United Kingdom.
Students are provided with activities before the conference to learn more about the conference and their country, including the Country Profile, Position Paper, and Opening Speech.
One of the hot topics for high school MUN conferences can be Freedom of Movement & Arms Proliferation.
Freedom of Movement
A prosperous and peaceful world is one where individuals feel secure and safe within their homes as well as with their families as well as in their communities. It's a place where people can be at ease in their homes, traditions, and the community of people and nations across the globe.
People move from one place to another because of a range of complicated motives. Sometimes, due to reasons of economics or for other reasons, people leave their homes to start a new life in a different location. To be sure the decision is made by conscious decision. However, homes are swept away or blown away when nature intervenes through natural disasters. The earth, whole devastating communities, destroy them. If civil war or unrest affects a district, the people are forced to relocate or run to safety for their lives and limbs. On the other hand, there are only two options: death by force, genocide, deprivation, or exile.
Despite what appear to be massive population movements; however, most people need to be able to move as quickly as commodities. In some regions of the globe, restrictions are also placed on the movement of people.
In recent times, many people have been trying to escape the devastation of their home country, which is the result of the current model of globalization and other economic. Foreign and trade policies that, in addition to creating winners, also make many losers and increase inequality. Addressing poverty and development issues and seeking peaceful solutions in conflict areas are essential to combating these types of migration.
Also Read: How Can You Lead a Regional MUN Debate?
Detained for Long Periods
In addition, refugees, and asylum seekers, both women and men - and even children are being held and detained in increasing numbers worldwide. They are often detained for long periods, and in a filthy environment, they are often subject to not only being denied their freedom but also other violations of their rights as human beings too. Many governments are believed to violate the law of non-refoulment and be accused of inhumane treatment of asylum seekers.
Thus, the United Nations must call on all nations to respect these principles, Freedom of Movement and ensure that they are applied in full compliance with our obligations globally. It also urges all governments to enhance their treatment of refugees in conformity with the values set out within the Universal Declaration of Human Rights.
The United Nations General Assembly: Arms Proliferation
The world is over-armed, while peacekeeping is underfunded. Guns can be licenced, marked, or confiscated; ammunition can be tracked, removed, or destroyed; and depots can be guarded, cleared, or secured," Ban Ki-moon said. The human suffering caused by small arms and the arms trade is widespread and global. It includes denial of education and health care, criminality, illegal plundering of natural resources, decreased trade and investment, violence against women and girls, gang violence, and breaking the rule of law. These issues are exacerbated by widespread access to weapons. Arms hoarding had fuelled insecurity and conflict from Mali to Afghanistan, Nigeria to Syria, and beyond.
---