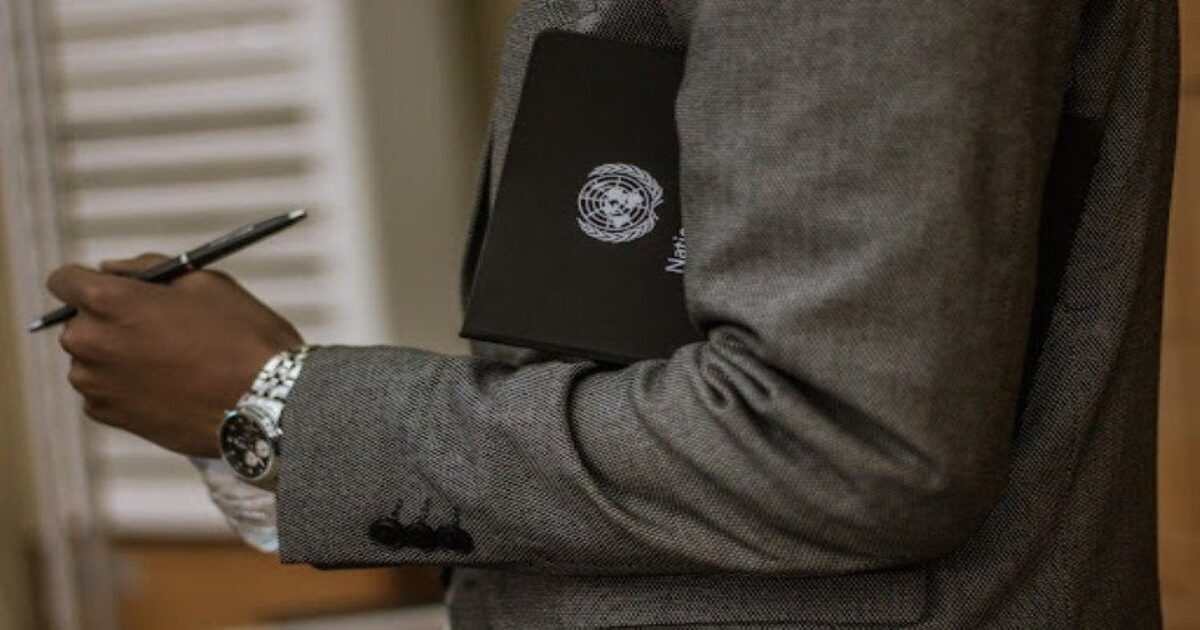 Important Don'ts for MUN beginners
21-Dec-2022
If you are searching for how to prepare for MUN, it is also important to understand the don'ts of the MUN conference. As a beginner in Model UN, it is common to make mistakes. We have compiled a list of mistakes most beginners make while participating in the MUN conference. Take a look at these mistakes so that you can avoid them in the future.
1. Not focusing on the topic and research
Many beginners need to consider how their research can be used to create solutions in debate. It is important to not only have a lot of information but also to ensure that it is relevant and can be used to come up with solutions to problems. With a plan to address the issue at hand, an abundance of information may be useful. New delegates should keep in mind that Model UN is about finding solutions and looking towards the future, as well as understanding the past.
2. Using formal/ similar greetings
It is common for new and experienced delegates to start every speech in Model UN with the phrase "Fellow Delegates, Honorable Chair." While this may seem formal, it can also make the speech monotonous and boring if every other delegate uses the same phrase. As a new delegate, it is important to be bold and break the mold and try something different to avoid becoming too predictable.
3. Yielding/Not Yielding Time
According to the rules of procedure, a delegate can yield their remaining time after a speech to the chair, ask questions, or another delegate during the speaker's list. However, it is common for new delegates to need to remember to do this after their opening speeches, leading to awkward silence in the room. The chair may ask the delegate where they are yielding their time. In addition to forgetting to yield time altogether, new delegates may mistakenly yield their time during Moderated Caucuses when the procedure does not allow for yields.
4. Forgetting to motion caucuses
While many new delegates who have prepared can make motions, they may need help motioning for moderated caucuses. As you look at how to prepare for MUN, prepare how to make a motion. This is because a motion for a moderated caucus consists of three parts: the total caucus length, speaking time, and topic of discussion. New delegates commonly need to remember to include all three parts in their motion and instead ask the chair to request the missing information.
5. Preparing every speech beforehand
While it is normal to want to plan out a speech beforehand, relying too heavily on a written script can take away from the purpose of the speech. New delegates may be hesitant to speak without preparation and rely on pre-written speeches or refrain from speaking altogether. However, learning how to give a statement spontaneously without relying on a script is important.
6. Failure to Multitask
Model United Nations requires managing multiple tasks simultaneously while remaining composed. As a new delegate, it is important to be prepared to write, speak, coordinate with a bloc, and come up with solutions simultaneously to keep up with the rest of the committee.
7. Following the herd
Experienced delegates may have mixed feelings about working with new delegates in Model UN. Some may avoid working with them, while others may try to use them as pawns. New delegates need to assert themselves and fight for power in the committee, even if they have less experience than others. Ultimately, success in Model UN depends on who performs better in the committee, regardless of how many conferences they have attended.
8. Staying of-course the policy
It is never acceptable for a delegate to deviate from the agreed-upon policy, regardless of external pressure or the desire to lead a large bloc. New delegates may be tempted to stray from the policy in an attempt to appear more powerful in the committee. However, chairs will rarely award delegates who are not following the established policy.
The committee room can be a tense and stressful environment for a delegate, but new delegates need to remember that the main goal is to have fun. While there may be intense debate and resolution writing, it is okay to take breaks and relax.
When looking for how to prepare for MUN, remember to have some fun. Ultimately, it is often the delegates who are enjoying themselves the most who receive the highest awards. Even if you do not win an award, it is important to remember that everything will be okay.
---