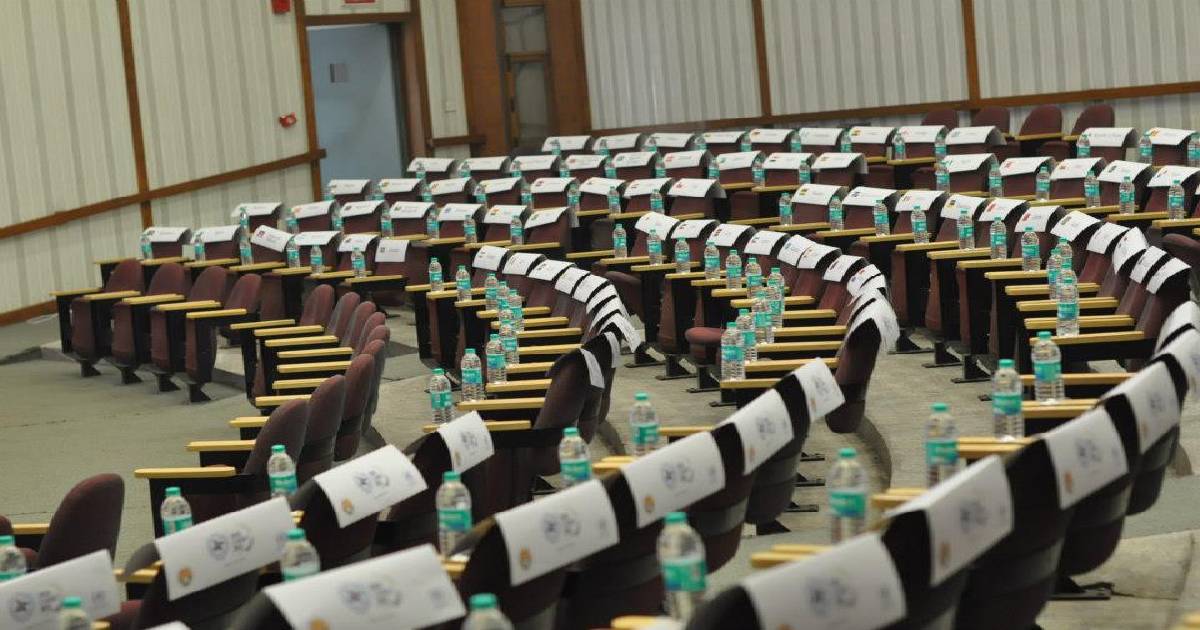 How to Choose the Perfect MUN Conference in India for You
15-Apr-2022
In recent years, hundreds of MUN conferences have cropped up across India. MUN conferences in India provide numerous opportunities for delegates to hone and develop their skills. Among the hundreds of these, choosing the right Model United Nations Conference can often be a daunting task, especially for the first-time delegates confused about which MUN to choose from.
MUN conferences in India differ in size, length, and quality of debate, making it hard to distinguish which conferences to choose as a career. This makes it hard to establish a clear ranking system. In addition, the cost of attending conferences can serve as an obstacle for some participants who are constrained by their financial situations.
Read the article to know the different tiers of MUN conferences in India and how you can choose the conference that is the right fit for you.
Tier 1: Local
Usually, most delegates insist on trial by fire at larger conferences. But experts will tell you that delegates choose local conferences as their model United Nations conferences. Attending MUN conferences in India hosted by the local schools and community centers is the best way to start and test the waters for first-time delegates. You will find that these conferences are generally small and comparatively new, with little over 100 to 200 delegates in attendance. You can gain vast experience by participating in these conferences and building your further conference skills.
Tier 2: District and Regional
Usually, most people overlook district and regional conferences, but these are the stepping stones that help you build confidence and develop public speaking skills. You can attend these district and regional conferences before attending a national conference. In these MUN conferences in India, participation ranges from 250 to 350 delegates, allowing the committee to function at optimal capacity. These are usually 3-day affairs that evaluate a delegate's ability to attend longer and larger national conferences.
Tier 3: National
Attending national conferences like Harvard MUN and Ivy league MUN conferences is the highest level of achievement for many delegates. In these conferences, participation ranges into 1000s, where orators and delegates from across the country participate in a session typically lasting 4 to 5 days. These conferences hold a much wider variety of committees, from general UN committees to various bodies. Therefore, they offer delegates a chance to test their prowess in a new and challenging environment. If you can bag the best delegate award at these national conferences, then it is usually considered a mark of achievement. Participating in MUN conferences in India is itself a great achievement.
Tier 4: International
Experts will advise you to attend international conferences because this will provide you with an opportunity like none other. These conferences tend to vary in size, but usually, you may find thousands of delegates participating in them. These conferences usually last for close to a week. The Hague International MUN and National High School MUN in New York are internationally renowned conferences where participation ranges in the upper 3000. It is very important to understand that these conferences' requirements of preparation are usually much more expensive. You can take the help of sponsors to alleviate any financial constraints before attending such a large conference.
The best rule of thumb is to pace your conference progression. You should start by attending 2 to 3 conferences at lower tires and gradually move to the upward part. The best trick is to avoid stagnating at a particular skill level where delegates may feel confident about their skills and may not be able to challenge themselves to compete at a higher level. Sometimes, delegates rushed to a larger conference without fully developing their interest and later found themselves stressed and unmotivated. It is better to assess your current potential skill level and attend MUN conferences in India. It is best for the fresher not to be daunted by the number of conferences you attend. Start by doing research on a conference and choosing wisely so that you can challenge yourself.
---