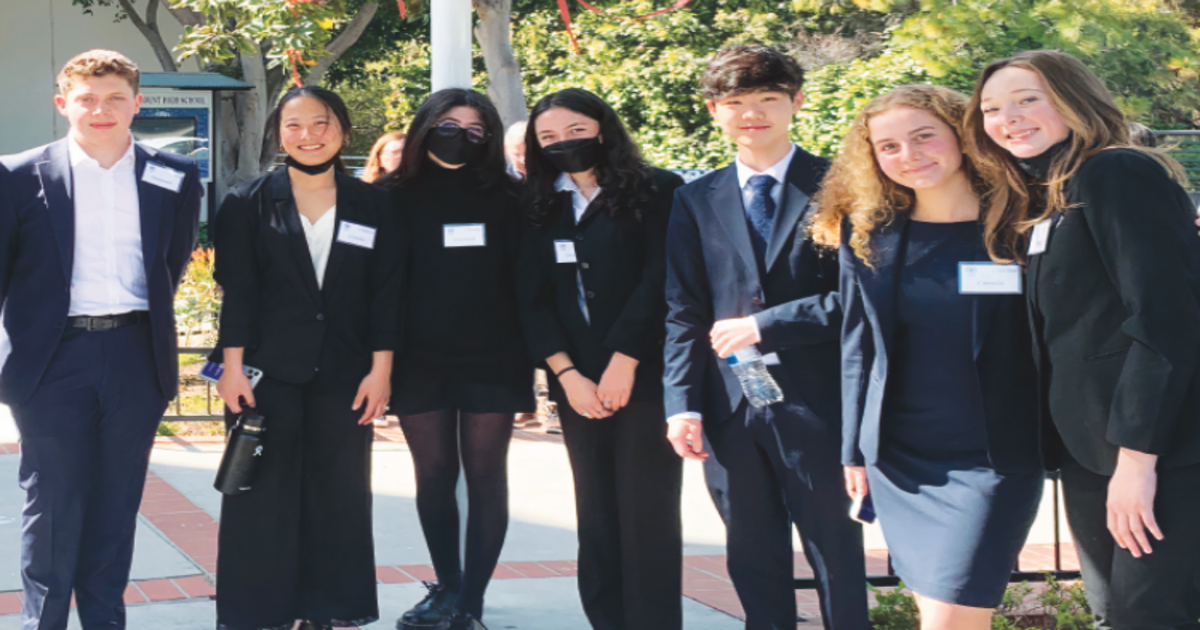 10 Reasons to Attend Model United Nations
04-Jan-2023
Model United Nations (MUN) is an educational simulation and academic competition in which students can learn about diplomacy, international relations, and the United Nations. MUN involves students role-playing as delegates to the UN and debating current global issues.
Here are ten reasons why you should consider attending Model United Nations:
1.Enhance your public speaking skills: MUN offers a fantastic chance to develop your public speaking abilities. Delivering speeches, presenting your nation's viewpoint, and defending it in front of an audience will force you to hone your public speaking skills. No other delegates will be expecting a perfectly flawless speech, because good communication is never perfect. However, dedicating the necessary time to writing, practicing, and preparing will improve the quality of your speech.
2. Develop critical thinking skills: You will be expected to research and develop solutions for contemporary global concerns during Model United Nations. This technique trains you to think quickly and critically. It also helps you build such talents. Delegates get the ability to understand problems and assess various relevant facts and policies. Their ability to think critically is frequently tested in committee settings when other delegates could contest their justifications for national policies and potential solutions.
3. Learn about international relations: MUN offers a unique opportunity to learn about international relations and the inner workings of the United Nations. You will gain a deeper understanding of global issues and the role of different countries in solving them.
4. Improve your research skills: To prepare for Model United Nations, you will have to research the history, culture, and foreign policies of your assigned country. With so many resources at your disposal, it's critical to develop a plan for conducting effective and efficient research for your position paper. You may spend years reading through the material because so many Model UN issues are difficult. This process helps you develop strong research skills and teaches you how to find and evaluate reliable sources.
5. Meet new people: MUN conferences bring together students from different schools, countries, and cultural backgrounds. You will have the opportunity to meet new people and make lasting friendships.
6. Networking opportunities: MUN conferences often feature guest speakers and professionals in the field of international relations. This provides an excellent opportunity to network and make connections that could lead to future job or internship opportunities.
7. Enhance your resume: Participating in MUN looks impressive on your resume and can set you apart from other applicants when applying for college or jobs. It shows that you have leadership skills, are interested in global issues, and are willing to take on a challenge.
8. Boost your college application: Model United Nations can also boost your college application. Many colleges look for well-rounded students who have a passion for learning and are involved in extracurricular activities. Participating in MUN demonstrates that you are such a student.
9. Travel opportunities: MUN conferences are held all over the world, providing you with an opportunity to travel and see new places. This is an excellent way to immerse yourself in new cultures and broaden your horizons.
10. Have fun: MUN is not a work-only environment. You will get the chance to have a good time, meet new people, and develop enduring memories. Students like traveling to new locations, exchanging stories with colleagues and friends about shared experiences, and making new acquaintances with intelligent and intriguing students from various schools, including the best and brightest from other nations.
Overall, Model United Nations is a valuable and enriching experience that offers numerous benefits. Whether you are interested in international relations, public speaking, or simply want to have fun and meet new people, MUN is an excellent choice.
---